Archive for November, 2010
======Master CP======
My brushless main motor setup: The lit is from RTF-HELI and is very nice. Ready assembled all you do is install it to your liking. No foraging for components, soldering, trial and error mistakes. The kits are tested before they are shipped. No D.O.A kits.
Turnigy 2628 3800KV / Hitec 5055 Servos / V200D03 Swash Plate.
Pictured here naked with the training gear on. A crude application of electrical tape over the Zip Ties so they don't shift.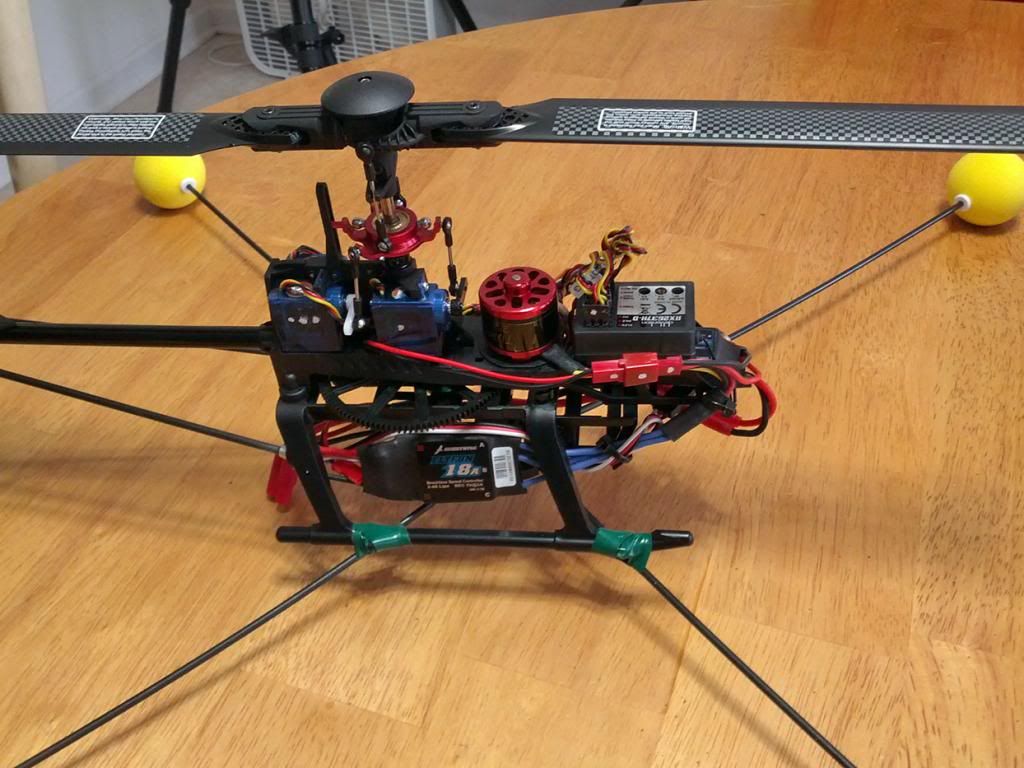 After getting my swash and blade pitch setup she still went to the right. I know my swash and blades were spot on as I used machinist dial indicators to level the swash and a RClogger for the blade pitch.
I remember a member here, forgot who but thanks! - his experience is that Walkeras will do that with a level swash and to adjust the Aileron servo rod accordingly. It worked.
I gave the Aileron rod 2-turns out and BAM! I'm hovering in my living room with this monster. All my TX trims are centered.
I just need to tame the TX settings some now.just
The Hitec 5055 servo upgrade seems made to order for the Master CP compared to other after market brands.
1st - They are metal and digital and if you spring for the HPP-21 Programmer/Tester its a dream. The HPP-21 lets you reverse them and set the center and travel if you want to. And you can test any servo brand for function.
The software download to my Win 7 machine required me to disable User Account Control first. Then re-enable it. If I did
...Continue Reading