Well My X468 Vigilante frame has exceeded my expectations, its great.
I have designed a set of landing gears for the small frame which helps with the weight issue.
They are made from a Rubber kite spare, Called an APA Leading edge Connector.
(45 deg kite frame bracket)
Im using the 5.5mm size to insert a Carbon tube into.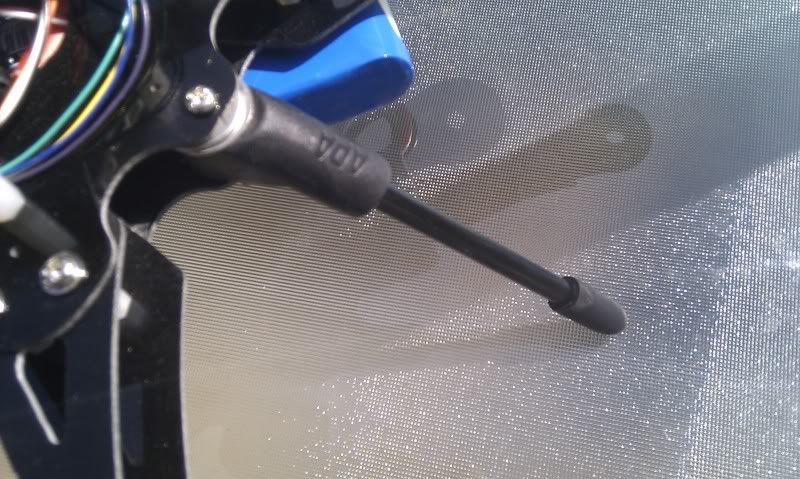 And I finish them off with a 5.5mm End cap.
You can get the parts from any Kite spare shop/site, a very cheap solution.
Light weight, flexible but sturdy like they had suspension, just the job.
I hope you add them as many people have used my design and said they are great.
I have decided to buy the landing gear frame from
www.x468.com
its great design low cost and the combined GP PROHD mounting swayed me over the droidworx set.
Their new HD version may be to big for my build, i will use the original set first and if need be move up as time goes by.
Thanks Cdi3d and the team for doing such great work
I have been doing a lot of research and decided on a life with multi rotors is for me.
I have a web site set up with my build info on for my LED Light arrays, landing pad and my upcoming Ground station.
Go look at
http://sebbie.org.uk
if you would like, you may be amazed.
I will include my Mikrokopter Hexa 2 Build once i finally have the funds for it. All was on track until i was recently made redundant so the project is on hold until i get a new job
problem is i have so much time to fly its annoying that i cant.
Many would say its sods law hehe hey well