Archive for December, 2010
Well the Weather has been the Poops up here in Newfoundland, Canada as of late.
This fall has been very Mild.Lots of Rain and High winds.Xmas is just around the corner
and Santa came a week early
.Let just say it was addressed Too Mike
From Mike lol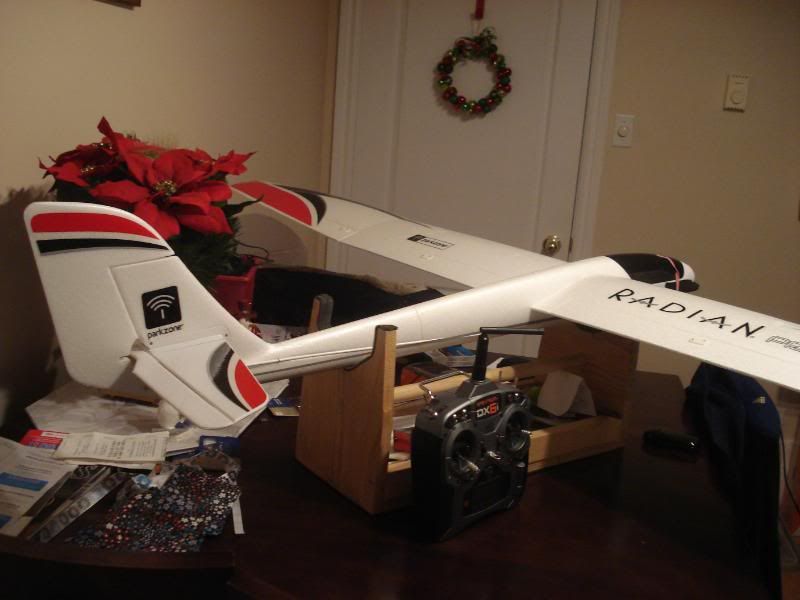 ...Continue Reading
Well with the winds being mostly High this time of year.Ive been looking at making a Wing. for Sloping and Possibly a Out-runner on the back(maybe a addition after Slope Maiden)
I had a old AH Titan throw Glider kicking around in my Closet for sometime.And the Build i was doing,i lost interest in it.
So i trimmed the Inside of the 2 Wing half's and butted them together.
Right now AUW is 155g.Going too get some Colored Packing tape.Add 24K CF tow Spar...and take it too the Slope(lol once i find one)
Anyhow just a little Test Wing...
Heres a Link too the Spec's,With the CG calculator.
http://fwcg.3dzone.dk/?wing_span=43&...ow_mac_lines=1