I find myself wanting more and more power out of my 450, so I decided to go 6S.
HK450 Pro, CopterX 3X1000 gyro, Futaba 9257 tail servo, DX7 with AR6100, Club Heli red FBL head, Castle ICE 50 ESC, TGY-2216MG cyclic servos, Tarot 1860kv 6S motor, Turnigy Nano-Tech 1300mah 45-90C lipo batteries.
I had to cut the frame to mount the brick-like battery. Balance is good. I've flown it once, but the pinion slipped on the motor shaft and I was forced to auto in. Broke the landing skids and scuffed the blades. Tonight I'll pull the motor and see what the deal is.
Discussion / Posted by
TexasClouds
/ Apr 07, 2012 @ 12:43 AM / 2,631 Views /
29 Comments
(

1 2 )
/
Reply
I decided to try one of the $33 + $9 shipping clones that Value Hobby sells. This is their bottom of the barrel 450 size with plastic head/tail and fiberglass frame.

I had a metal HK450 head in my toolbox since it was converted to flybarless, so I used that head instead of the plastic one included. The plastic one did look usable and had a surprising amount of hex head screws in it. Actually, the whole kit has a nice amount of hex head screws and very little phillips style screws. I'm impressed with the quality and also the little accessories included.

I have the heli built, but I'm waiting on some cyclic servos to come in the mail. Here are some pics of the progress:
FFF Blue Foam tail added to replace the balsa one I modded then tore up. 3 channel setup to help my son learn to fly. I also have the sport wing (ailerons) and gt wing (ailerons plus agressive airfoil).


emax cf2812 motor
9x5 gws prop
2s 1200 mah lipo
mag-8 esc 18amp
(2) towerpro 9gram servos
orange rx ar6110e receiver
spektrum dx7 tx
Calm winds, cool weather...good time to do some parkflyin!
I've also started a Blu-String foamy: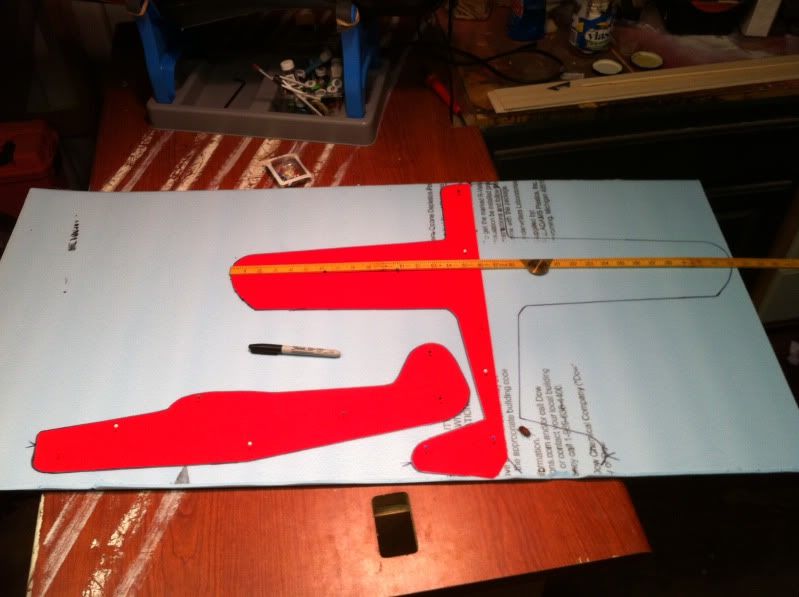 ...Continue Reading
This is a fun little plane to build and fly:
http://www.rcgroups.com/forums/showthread.php?t=959721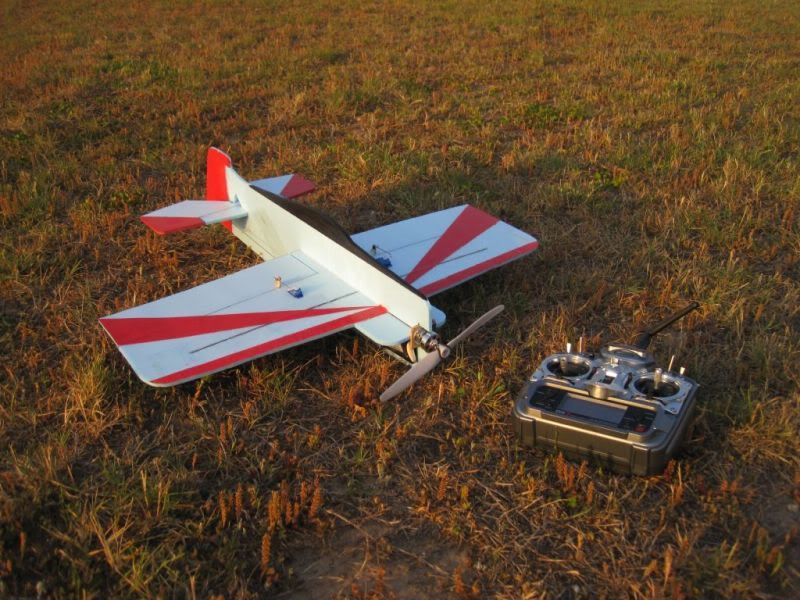 ...Continue Reading
Ok, I'm not sure if this will work, but I'm 'blogging'. Here are some pics of my HK450 'Pro' with Belt drive tail.
Align: 220mm flybar, feathering shaft, main/tail shaft bearings, main/tail shaft, white landing gear, carbon blades
Cyclic Servos: 9G EXI Digital Servo D113F x 3
Alpha 400 (3500kv) Brushless Motor
Hobbywing 40A esc with super slowstart and 3A UBEC
13T pinon
Detrum GY48V headklock gyro
Idle UP: -5 +5 +10 pitch; throttle 100 90 85 90 100
Normal: -3 +5 +10; throttle 0 75 85 90 100
Pics: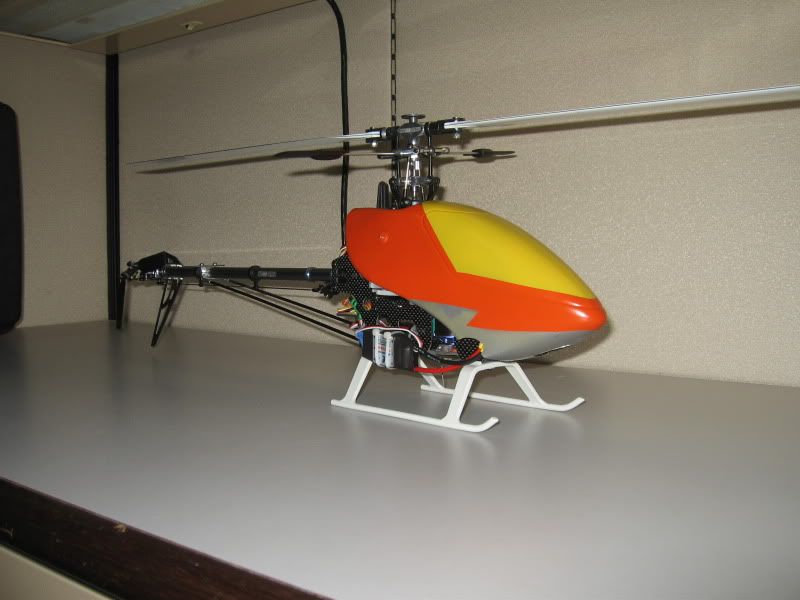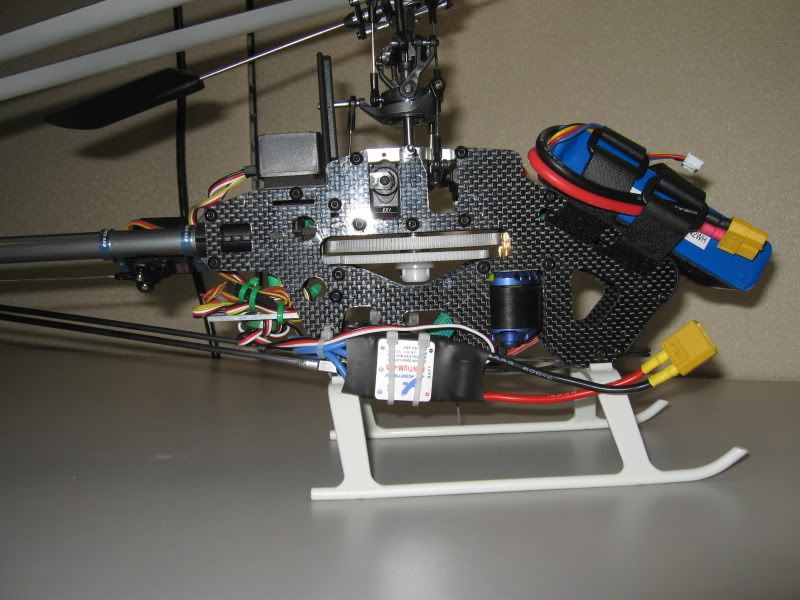 ...Continue Reading