Archive for December, 2011
If you are like me and want to have total freedom when walking around with the goggles, this mod is for you.
You will need 46.50 USD to have the parts, shipping included, if you are in Canada.
I only transmit the video signal, not the audio, but you can do it by routing 2 more wires, no big deal.
Disclaimer : If you break your fatshark's or crash the plane using this mod i will not be responsible !!
So, let's start ;
You need
This video transmitter (5.8ghz
and
this video rx (5.8ghz)
Make sure you have a perfectly clean work bench before attempting this mod !
Start by opening the goggles, drill a hole for the antenna on the top of the goggles, then place the video RX inside and make the connections just like in the picture :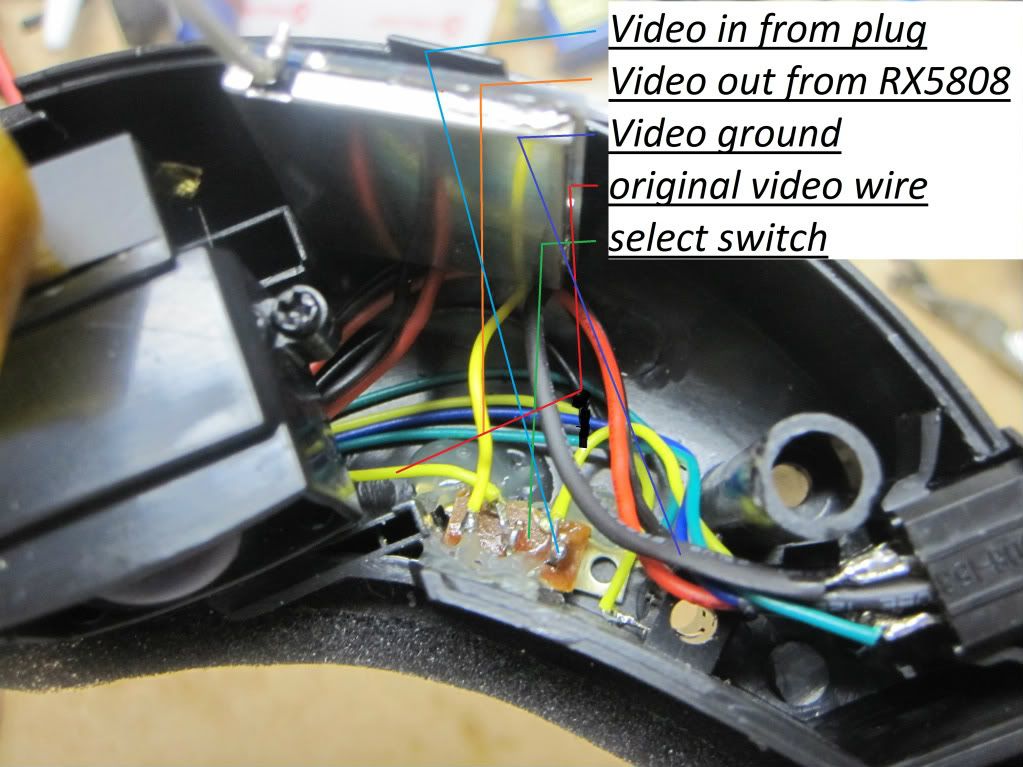 You need to supply 5volt to the vrx, there is a regulator on the board inside, just make these easy connection :
...Continue Reading