I wanted a small portable ground station when i am piloting my hexacopter, i only need the screen to aim the shots i need to make my video or pictures, i prefer the freedom of the LCD from the goggles when filming on tight spot around buildings, it is a mix of LOS and FPV flying for that specific activity.
i am waiting on the bracket, but the rest is ready.
So, i got that cheap screen on Ebay :
http://www.ebay.ca/itm/160772682456?...84.m1439.l2649
and this FPV Display Support Folding Holder Carbon Fiber for 7" Monitor Futaba Flysky
http://www.ebay.ca/itm/221238985101?...84.m1439.l2648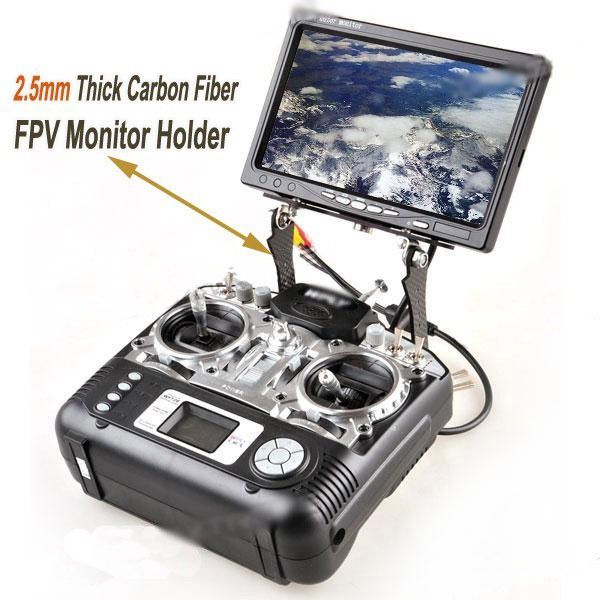 I wanted to have the required items on the back of the screen for easy removal, i am powering it with a 3s 1000mah for now but i will make a connector from the TX to supply 12v after i see if i like it and how much power it pulls.
this is the how to pictures :
...Continue Reading
I present you my new roomate.....
i call him cashew (expensive and when you start, you can`t stop...)
Xaircraft DIY CF frame
Xaircraft CF Gimbal
DJI Naza-M
RCTimer A2830-11 1000kv motor
RCtimer 20A esc with SimonK firmware
1045 Black (Nylon+Carbon)CW&CCW
Chainlink LRS system
Dragon OSD+ V2
FOXTECH 2.4G 500mw transmitter
Turnigy nano-tech 5000mah 3S 35~70C Lipo Pack
AND the pictures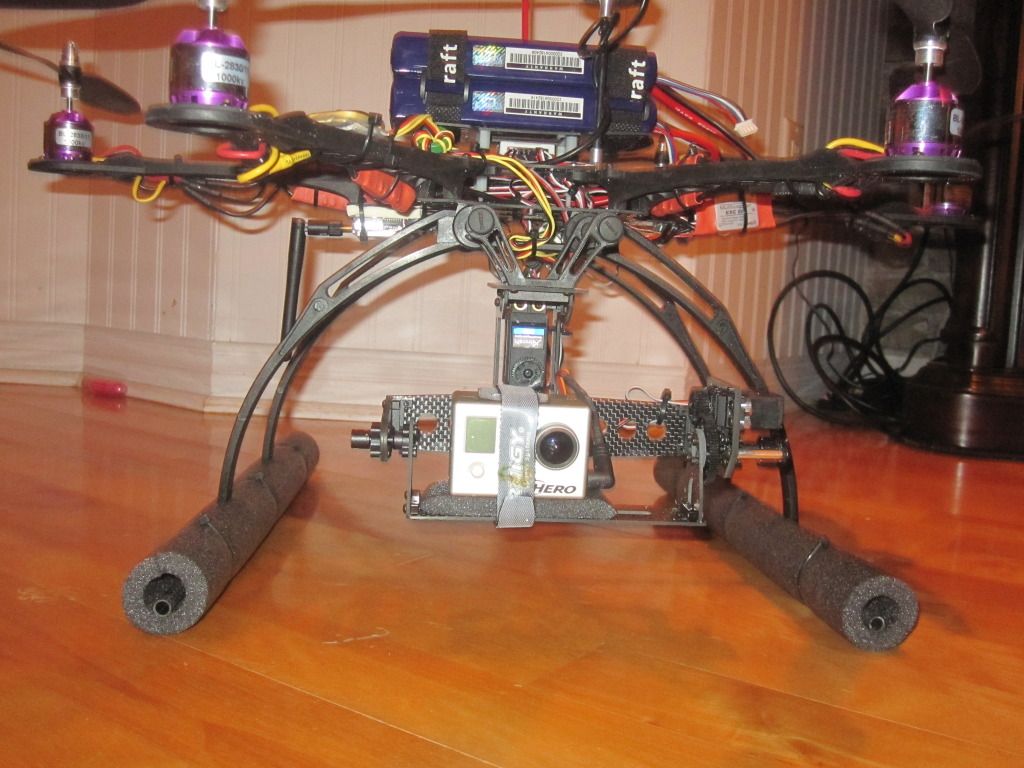 ...Continue Reading
Hello guys,
I have updated my ground station with the RVGS antenna tracker,
1st, i took a small project box and fitted the pan servo and quick connector on the bottom,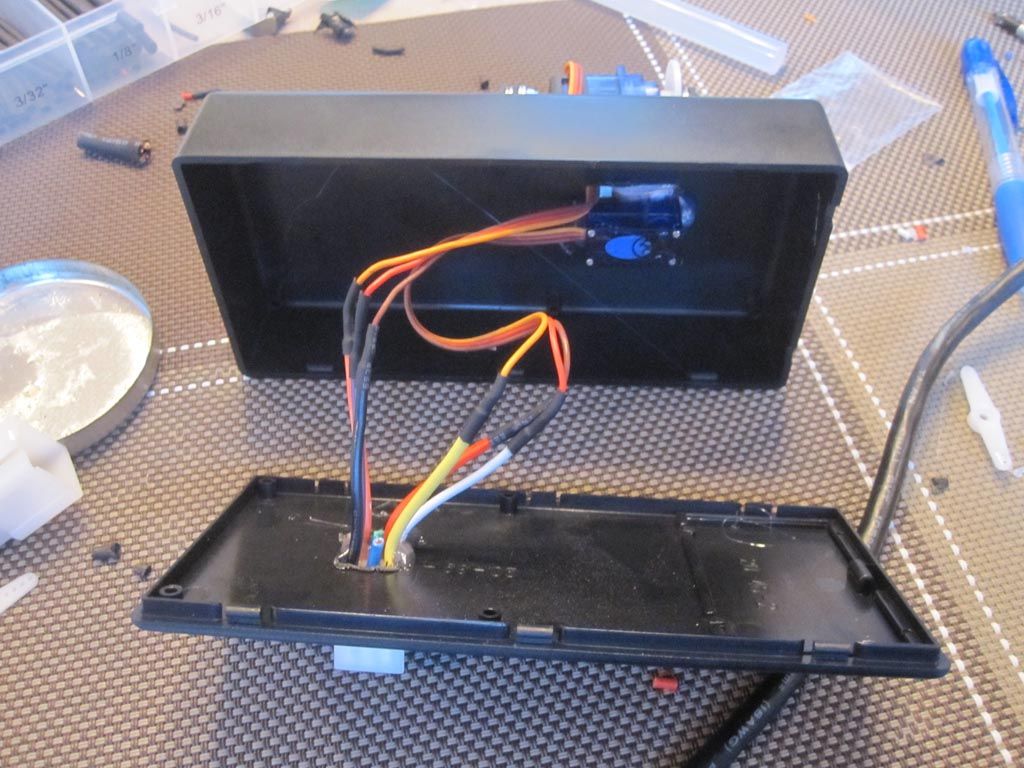 ...Continue Reading
Let me share my ground station V2 ;
After getting 2.4 for video on my planes i needed 1.2 for my quad because i am flying on 2.4, so i had to make it all together.
Home depot case with recycled laser level tripod
5A 12volt sealed pb batt
EagleEye diversity
2x 1.2ghz video rx
2x 2.4ghz video rx
1 patch and 1 omni for each frequency
frequency select switch
vupoint recorder
5.8ghz 20mw vtx to send image to fatshark's
external audio/video jacks
7" liliput lcd monitor recycled from old CarPc project
switch to select onboard power or outboard using the back plug and extension cable with cig plug
Let the pictures talk for themself ;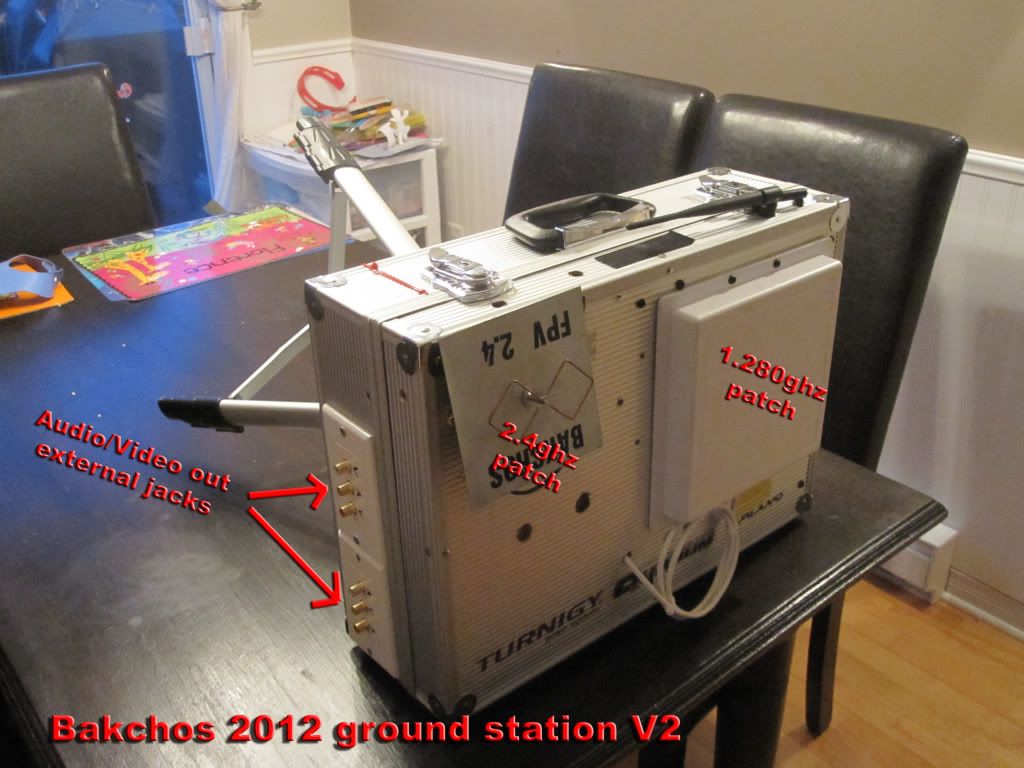 ...Continue Reading
If you are like me and want to have total freedom when walking around with the goggles, this mod is for you.
You will need 46.50 USD to have the parts, shipping included, if you are in Canada.
I only transmit the video signal, not the audio, but you can do it by routing 2 more wires, no big deal.
Disclaimer : If you break your fatshark's or crash the plane using this mod i will not be responsible !!
So, let's start ;
You need
This video transmitter (5.8ghz
and
this video rx (5.8ghz)
Make sure you have a perfectly clean work bench before attempting this mod !
Start by opening the goggles, drill a hole for the antenna on the top of the goggles, then place the video RX inside and make the connections just like in the picture :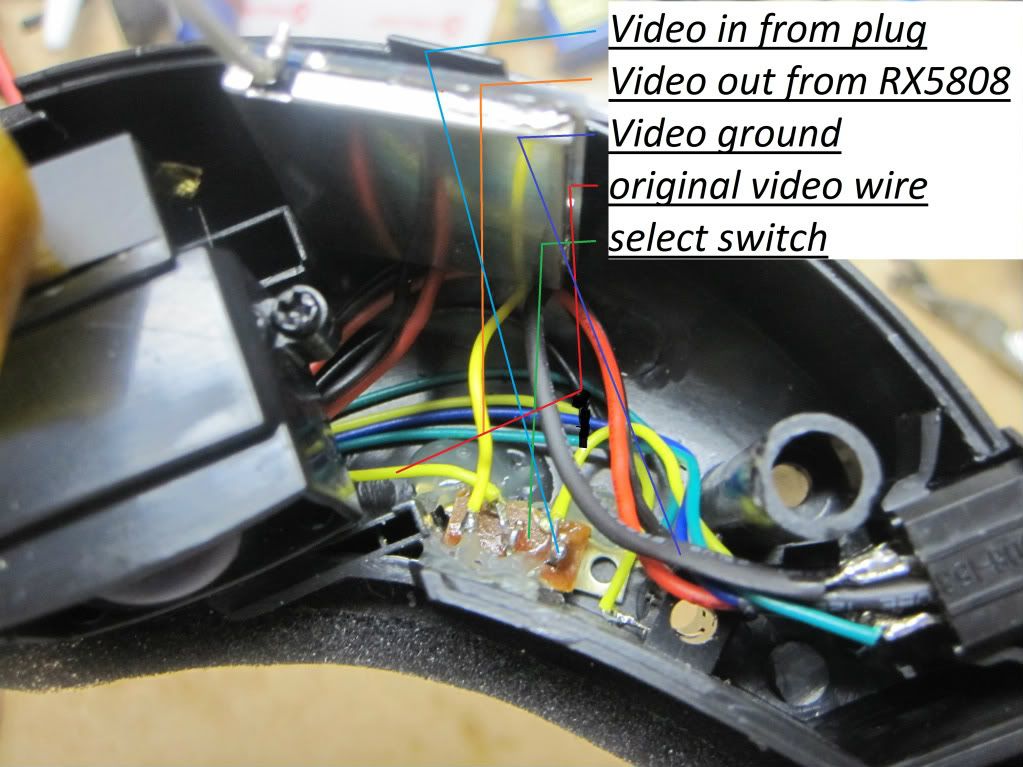 You need to supply 5volt to the vrx, there is a regulator on the board inside, just make these easy connection :
...Continue Reading
Here is my Twinstar II after the rebuilt.
I call it "back to basics" no more HD camera for live out, i use this cheap camera, no more Camera OSD on the screen.
...Continue Reading
Gallery / Posted by
bakchos
/ Oct 02, 2010 @ 12:43 AM / 13,656 Views /
33 Comments
(

1 2 3 )
/
Reply
turnigy 9x v2