Ordered M3 Metal Control Stick Anti-slipping Cap for Futaba Transmitter red color for 3.79. Looks great and pretty cheap. Feels great just as the original.Tomorrow I'm ordering those nuts colored red. Here is the link. I'll be ordering all in one telemetry screen on August.
http://www.cnchelicopter.com/servlet...l-Stick/Detail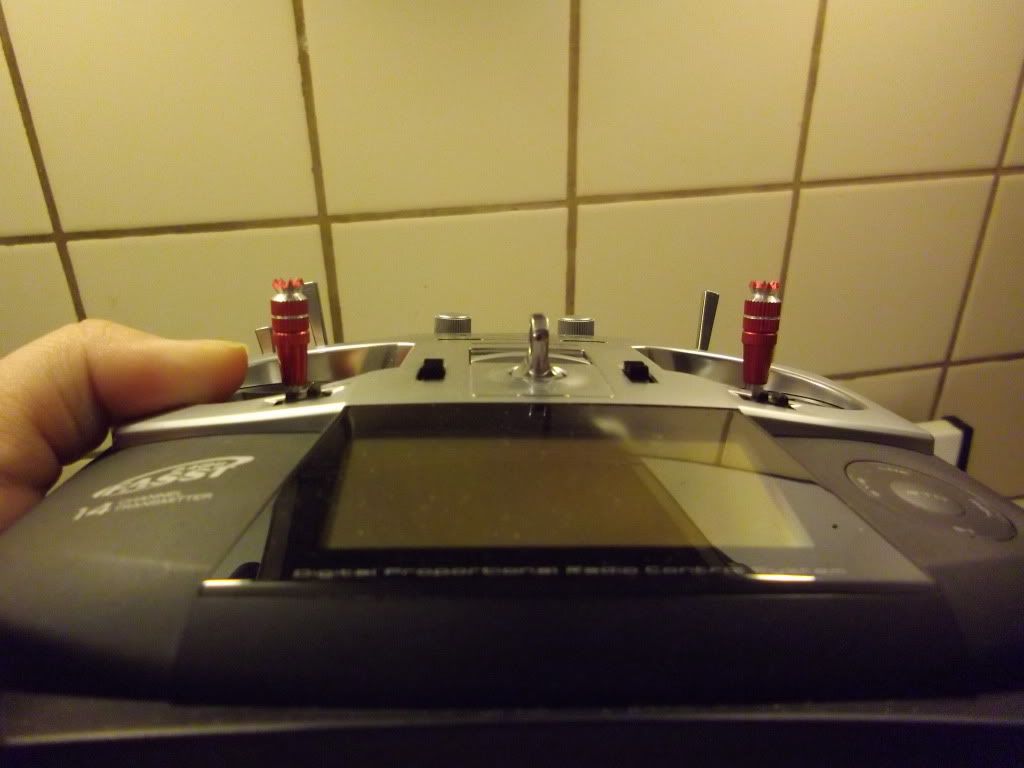 ...Continue Reading
Hi this is my JS MODEL TZ-V2 FRENZY 50. This is my first build for this year. Been busy lately and so when I came back from Mazatlan Sinaloa Mexico I ordered the Arf. It is 90% built. But I had to take it apart and reapply thread lock and grease on some parts that is needed. I maiden her but still tuning my engine. I notice my flybar is bent so I'm replacing that. I will be converting her to flybarless system during fall. Other wise I haven't really flown it around yet. Still need to break the engine in. Here are the equipment that I'm using.
Engine: Os 50 Hyper
Muffler: Outrage 55 Evo <------- Going to change it
Cyclic Servo: hitec hs-5945mg
Throttle: Hitec hs-5945
Tail Servo: Futaba S9254 Digital
Receiver Battery: Gens Ace 2500 Mah 2S1P 25C
Regulator: Undecided
Radio: Futaba T8fg Super
Receiver: Frsky TFR8S 8 Channel receiver
Canopy: Notice the first picture? It's the stock canopy I replaced it with
Fusuno Sunset Fiberglass Airbrush Canopy 3D Frenzy 50 FUC FZ501
3D Frenzy Competition Features:
Strong and lightweight G-10 side frames
Three point metal mainshaft bearing mounts
Metal main blade grips
Strong A-Arm style CNC machined elevator linkage
CNC machined aluminum engine mounting block
Push-pull linkages on all cyclic servos
Forward mount engine for easy glow plug access
120° CCPM swashplate 140° available with optional JSS-1634 arms
Front mounted radio mounting frame
Low maintenance belt driven tail
Easily removed, vibration-isolated fuel tank
Pre-painted white plastic canopy with decals
Specifications:
Type: .50 size glow powered competition 3D helicopter
Control System: 120° CCPM (140° with optional JSS-1634 arms)
Length: 1240mm
Height: 430mm
Width: 150mm
Gear Ratio: 8.5-8.6:1:4.64/4.67
Pinion Gear: 10T
Main Gear: 85T, 86T
Main Rotor Diameter: 1342mm - 1362mm
Tail Rotor Diameter: 238mm
Main Rotor Length: 600 - 610mm
Approximate RTF Weight: 3680g