I''ve started on the old Oscars restoration. I started with the wing. I removed the old Carl Goldberg mechanical retracts and discovered some of the sheeting was loose. I dug a little deeper and found several broken ribs and cracks in the upper wing skins. I will end up 're skinning most of the bottom of the wing along with rebuilding the landing gear supports.
12/26/12
I just purchased an old Royal/Marutaka Ki-43 Oscar Kit. I've always been a fan of the Oscars graceful lines and Classic WWII looks. My Father and I built one in the late 80's and I am in the process of doing a total restoration of that model. It has some pretty serious construction errors that are going to take a considerable amount of time and effort to repair. I always had it in the back of my mind that I wanted to build another one and avoid some of the errors made on the first one. I finally came across a kit on ebay that I feel I bought for a fair price. I had a chance to inventory the kit and its all there, complete with hardware. The only thing I'm unsure of is if there were Decals included in this kit. I can't remember, anyway, Hinomarus are easy enough to paint. I will post pictures of the restoration of the "Old" Oscar, along with the build log of the "New" Oscar.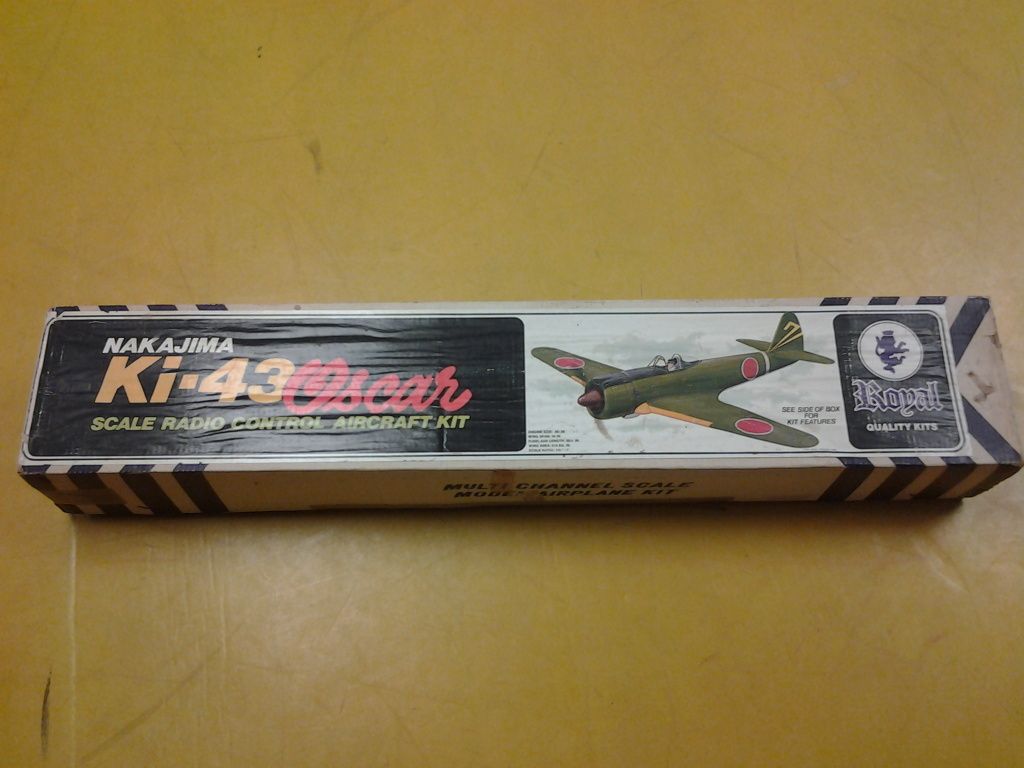 Here is the paint scheme I'm going with. The natural dural with the peeling, chipped camo color has always been a favorite.