The build starts, spars in taking shape
...Continue Reading
Heres a few examples of Dragon OSD wiring diagrams. The first two below are of how to wire up the OSD for 5v and 12v components. These show how to configure the sheilding and placement of filters for interference free flying, minimal wiring and easiest installation:
System A :
Wiring diagram for basic 12v system using GPS and Current Sensor For a Delta wing airframe
12v Camera
12v VTX
DOSD seperate from current sensor
LC Filter
System B
This is a Multiplex twinstar diagram.
12v Camera with step up regulator, 12v Vtx, IMU stabilization, 2x Aileron, elevator throttle and rudder control. TRLS UHF system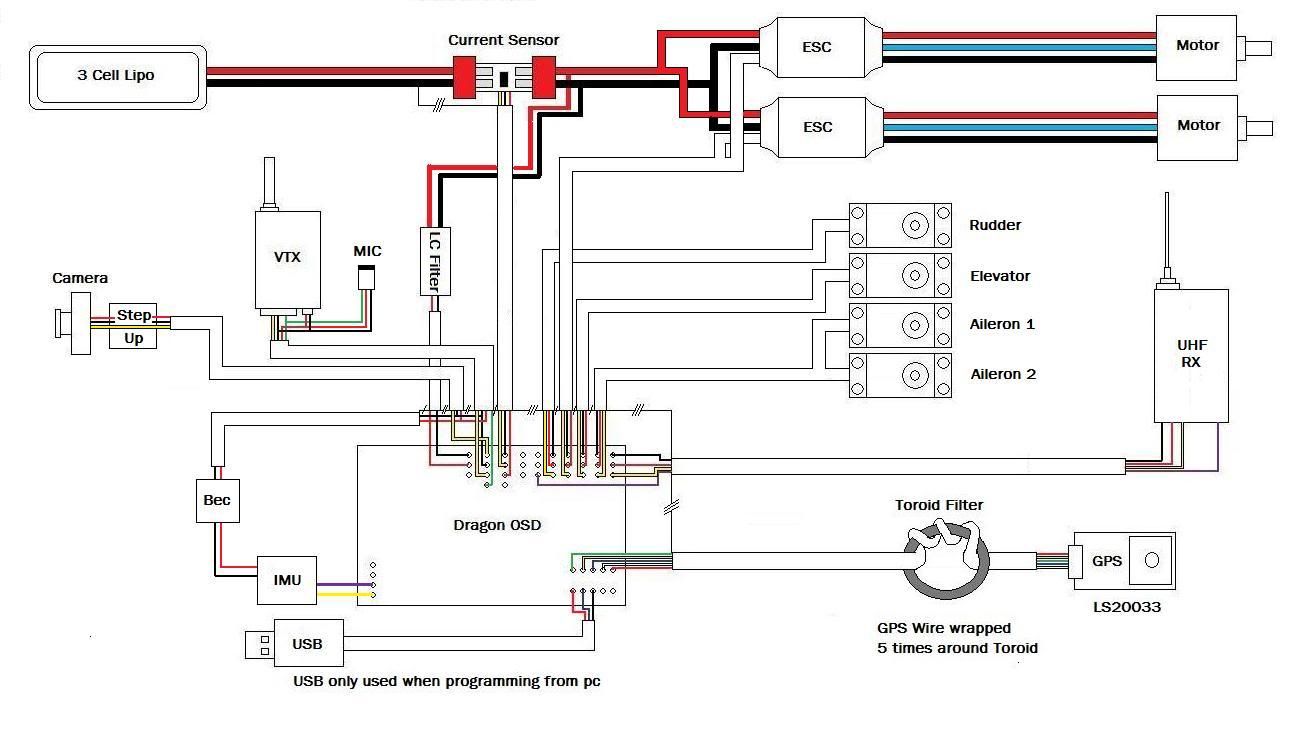 System C
This is a general system, using two servo output although a third can be plugged in. OSD Throttle control, 5v Camera and VTX
...Continue Reading