Well.. I've been working on some new airfoils and a friend suggested "Why not try one of the small ones first?"
Hmmm.. At almost the same moment he suggested it, I was sitting right next to a partially build core set and thought.. "Ok."
Grabbed a 2730-3000 and a 4.75x4.75 prop, 25A Plush, 3S 900 45C battery and some HXT-900 servos and a lil' Orange 4 channel RX and went town..
I was hoping for a solid 75mph.. I got it. Cruise "3/4 throttle" speed is 75mph all day long according to RCSpeedo. She's good for about 95-100mph at WOT, which isn't too shabby for a 20" span, flat bottom airfoiled bird.
Had to give it a go on 4S.. Swapped out the 4.75x4.75 with a 4.1x4.1 and let her rip. The Plush is having a fit keeping up with the motor and I can't even hit WOT with it, but it was visibly faster.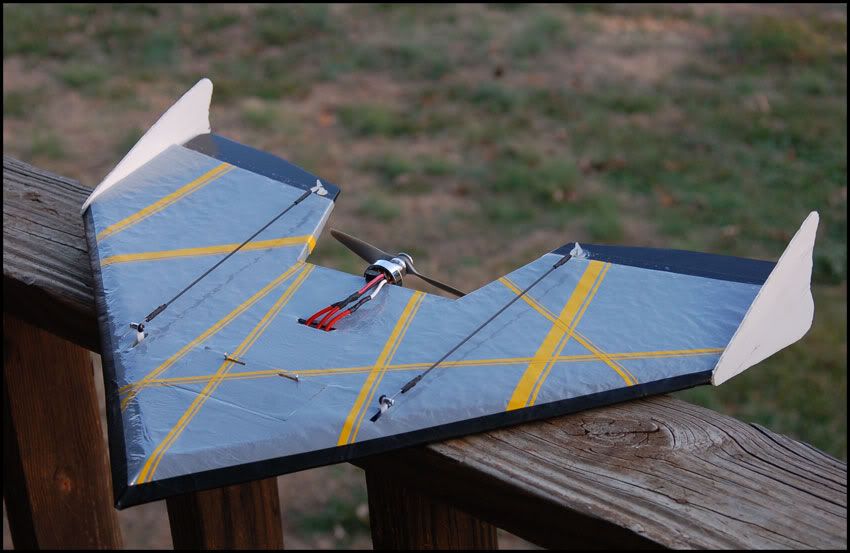 Not sure why I never threw the video of this up here, but here it is: