Archive for July, 2008
Hey there,
I am pretty much a complete noob to R/C. I got interested in R/C DLG's when my first love, Free Flight HLG, began to evolve from javelin launch to Discus. That started in 2005, and now the sport is practically 100% DLG dominated.
Although I am new to R/C I have flown competitive Free Flight, specializing in indoor and outdoor HLG for over 20 years. I currently hold two indoor HLG National Records and once held two World Records for indoor Free Flight HLG, class F1N, until DLG style models took my javelin records away
My first and only (right now) real R/C model is an Apogee Sport, kitted by ECM.
I have to admit, I am enjoying learning R/C and being able to bring the models back rather than jumping on a bike to chase!
This is one of my F/F outdoor designs. Typical of the current trend in Free flight gliders. 36" wingspan, about 3 ounces, launches around 120 feet. Dead air time with this model is about 80 seconds.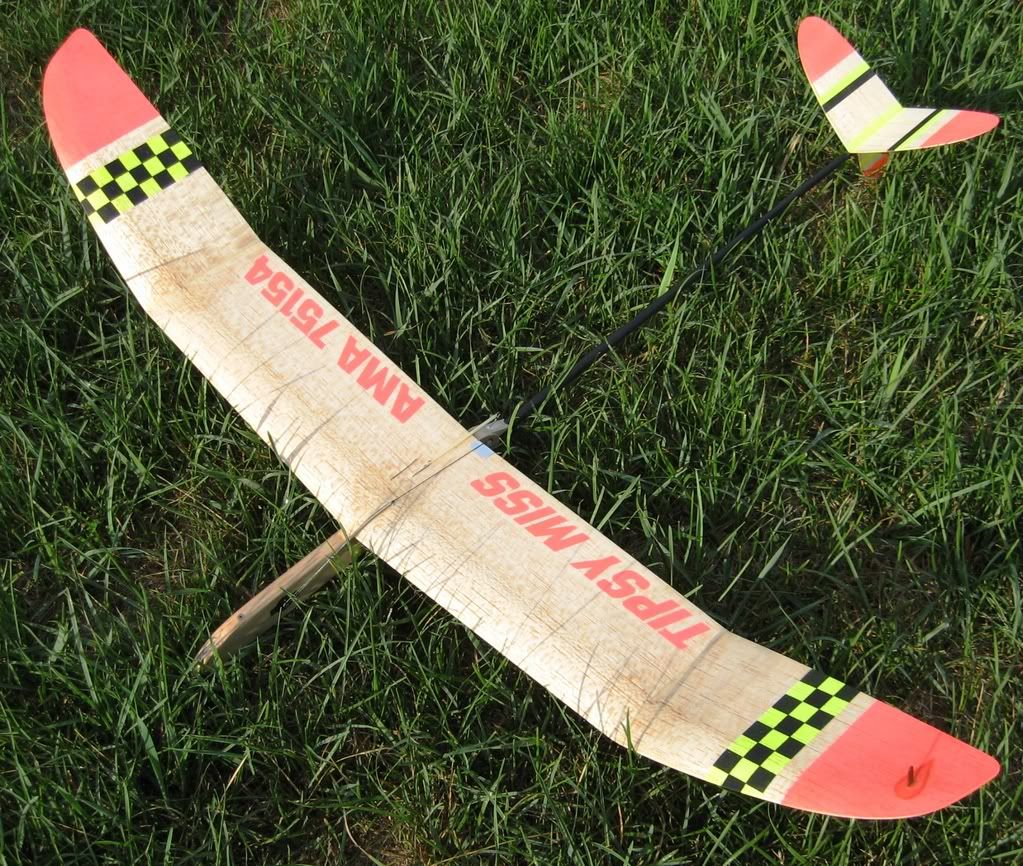 Here's a video of some F/F DLG tossing with my first F/F DLG, a kit by Stan Buddenbohm:
http://s111.photobucket.com/albums/n..._4_21_0002.flv
(By the way, the boom breaking mid-flight is known as a Dethermalizer (DT), this is a timer-controlled function to terminate the flight to prevent fly-aways!)
Another video of me and my buddy Rob throwing together. This was in the evening during the U.S. Indoor Free Flight champs. We found a beautiful soccer field and I happened to have my outdoor gliders with me. It was a blast!
...Continue Reading