Well, I thought it was about time that I post something in my blog... heck I read lots of blogs here every day and I figure its my turn. So I will just kind of outline my life so far in the world of RC'ing and how I got into this habit or addiction as you might call it.
Has a young child we all have our "remote controlled toys" such as monster trucks and little plastic robots that seem to tip over when you ran into anything. I remember very well asking my parents for several remote controlled toys as I grew up, and I was also told, "sorry, not this time" It was I believe Christmas of 1989 I was 6 years old and under the xmas tree was an electric slot car track similar to this one here...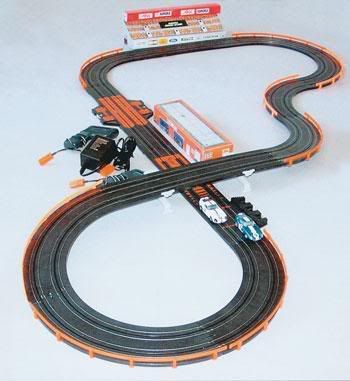 I was so excited, and so was my older brother who was 9 at the time. We set up the track down stairs in the basement next to the train station, we would race for hours and hours on end. Of course after months of playing with the same toy things got boring and we took the race track down after a few months.
Growing up my parents didn't have alot of money so when it came to buying the kids "toys" we usually didn't get anything fancy. I can remember a time instead of toys under the xmas tree we got blocks of wood that my father got from a local scrap yard. That same here there was also a set of Link-in-logs under the tree too. Even though it was just scraps of wood I still enjoyed building things from them.
A short while later I got for my
...Continue Reading