Sticky:
New Turigy TX Mitt (Winter is here)
Well recived my New TX mit form HK yesterday.
Its pretty nice. the bottom of the inside is a short nap type felt material .
Ive already got plan too install some fabric on the bottom. Goin too get some of that Shag carpet type material. I may just lay it in or get out the tread and needle.If its a heavy material ,i cant see it moving around much if you cut it 1/2'' bigger then the area of the base. Velcro would work as well.. Hmm Ideas ideas...
When i have the neck strap on and the radio hanging, there is tons of room on the bottom,as the radio come away from the bottom,but not enough for your TX sticks too hit the top.
The hand openings are a perfect size..With a Jacket on, the Cuffs well seal it up nice. To small of hand opening could spell disaster if your toss your plane with your right hand.( Like i do) I did some mock test today .of throwing a plane and trying too get my hand in the hole. Not a Prob at all.I should start throwing the plane with my left hand anyways seeing im left handed... im one of those mixed up people.im a south paw but do most everything with my Right hand. But i can Airbrush/paint/draw till the cows come home.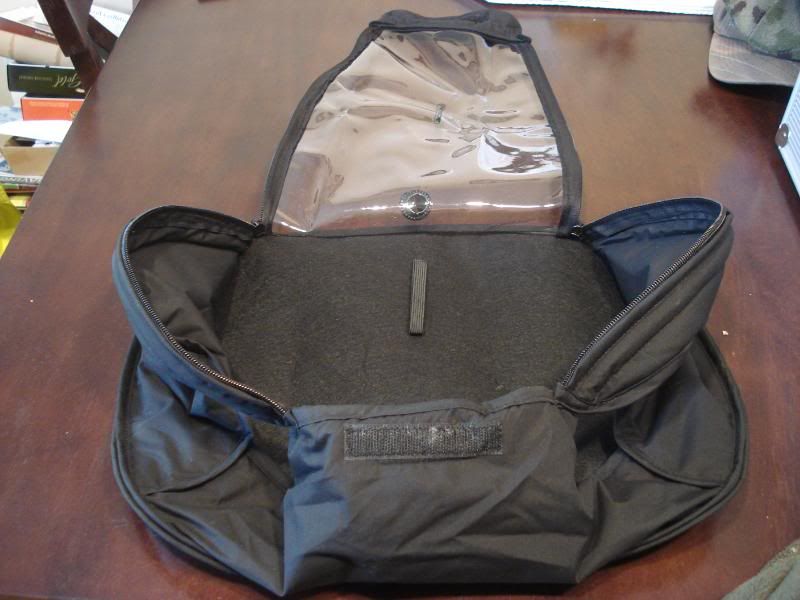 Bottom is a Pleather material
Inside the hand opening there is a wires frame keeping it keep its shape and Sturdiness
...Continue Reading