After watching a lot of videos on either too expensive fpv cases or cases are used for fpv gear storage only. I decided to make an economical portable and storage case. Already ordered 9" slave monitor for inside of lid, short and long range antennas will bolt to outside. Antennas will also store inside when not used. 1.3ghz system will transfer to 5.8ghz for fatshark remote access. Basically no wires to me from either frequency. Case doesn't have to be next to me during flight. Inside vehicle could easily be done during extreme hot or cold days. Biggest headache is all the little parts from china. Most of which are too expensive or not made here at all. Progress and list.
1. Harbor freight case under 30.00
2. The 9" monitor was 43.00 shipped but not here yet.
3. 20" extensions for inside case with external sma mount 5.00 for 2
4. Bag of 50 barrel connectors 26.00 (will need more when I don't have any!)
5. 1/4" birch wood. 5.00
6. Banana plug adapter and crimp connectors 10.00
7. 10 male and 10 female jst cables 4.00
First layout testing fitment the day I got the case.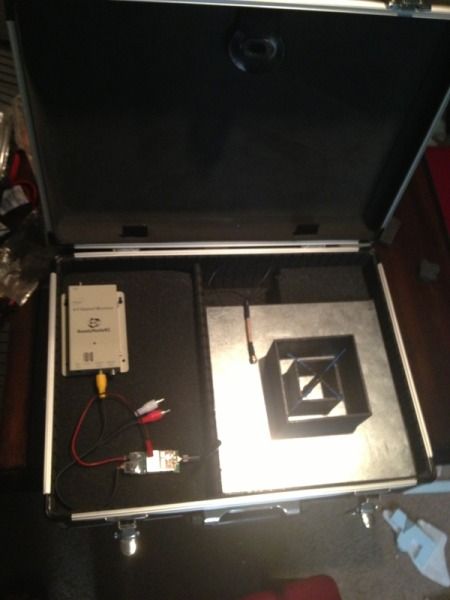 Radio shack banana connector.