The weather is not that good so I decided to do something else other than flying.
Iíve postponing this because for long I was fighting to have the BARO + MAG sensors working. I was going crazy with all the wires and LLV converters and pcbísÖ having all in separate is such a mess.
Until I got one one these simple and great 9DOF from Bobís. So 4 wires later here it is.
(
http://bobsquads.com/sensorboard.html
)
I also have the BARO (itís under the PCB) but for the video I couldnít use it as the Arduino is a 168 and canít load all the code in it.
Same reason why Iím using Mwc v1.9 as v2.0 doesnít even fit with the ACC enabled.
Btw compare the graph values from this one with this one I had done before while using a different board that is using a clone wm+.
The spikes are use on the clone wm+.
...Continue Reading
And they are, the photo from the new tail.
Still missing the motor and the servo, the servo I'll be using a new Hobbykin 939MG with metal gears.
Pulling 2.5Kg and making 0.14sec seems more than fit to the job.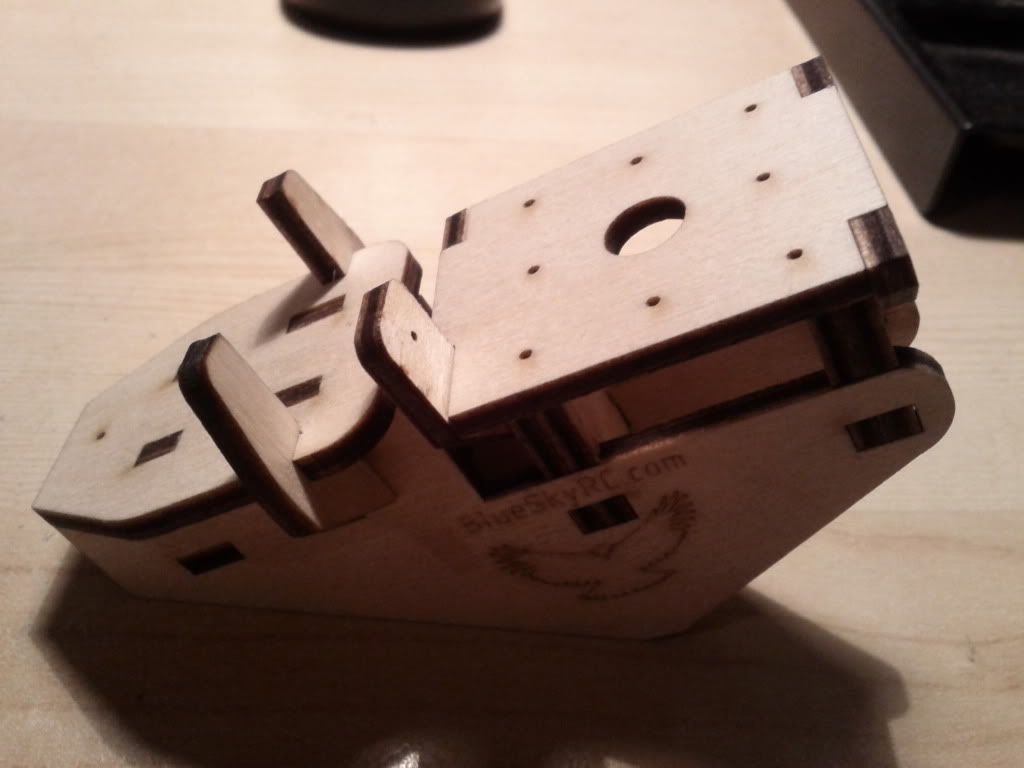 Check the new and the old tail set side by side.
Notice how the servo holders went slightly back to provide more support and allow for more play.
...Continue Reading
Testing blog entry... and it WORKS!
Ok, if you want to see some of the planes i've built just check my gallery.
Photo Gallery
Have fun!