In our effort to stop the senseless killing of inanimate objects
, we continue our series of saving more innocent victims of our precious hobby.
Many motors come with multiple sets of motor mounting bolts. Most of you who've never done this before will gravitate towards the longest bolt sets because as many of us are males, we will cater to our machismo. Some will select the longest bolts simply because our mechanical experience tells us it will give a better anchor.
Arm widths can vary in thickness so that's why multiple bolts are supplied to accomodate. You should ALWAYS check to make sure when your bolts are tightened all the way down they're not trying to impale the hard-working and very innocent motor coil.
Here you can see a bolt that's too long installed:
And the resulting damage and slaughter of the innocents: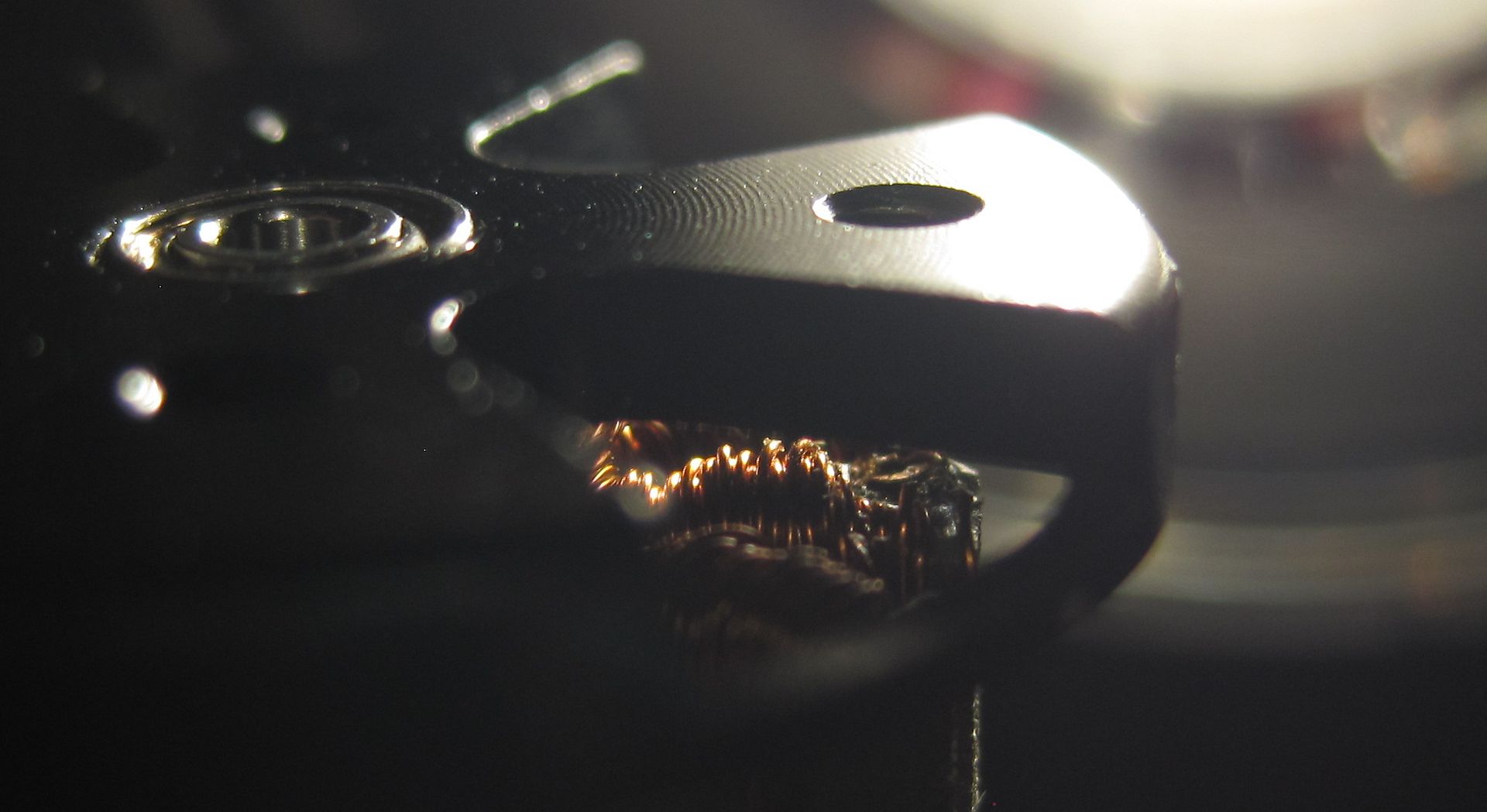 If you're lucky, and you didn't actually sever the coils like in the above photo, you can possibly still salvage the motor by making sure that the short only existed when the bolt was touching and you didn't damage the stator tooth, reapply some nail polish or shellac to the coils to re-insulate them and apologize profusely for your transgression.