Well, I ha da wreck with said plane late autumn working on m landing speeds. Plane went from steady to nose in pretty quick......back to the drawing board. I the process, I cracked the lower wing in half at the root, motor mount came off allowing the still spimming and broken propr to annihalate the cowl....Today I decided to build one for the plane just to see how it would trun out haveing no actual measurements.....SO here's my 20 cent cowl
checking length and wrapping around the wood frame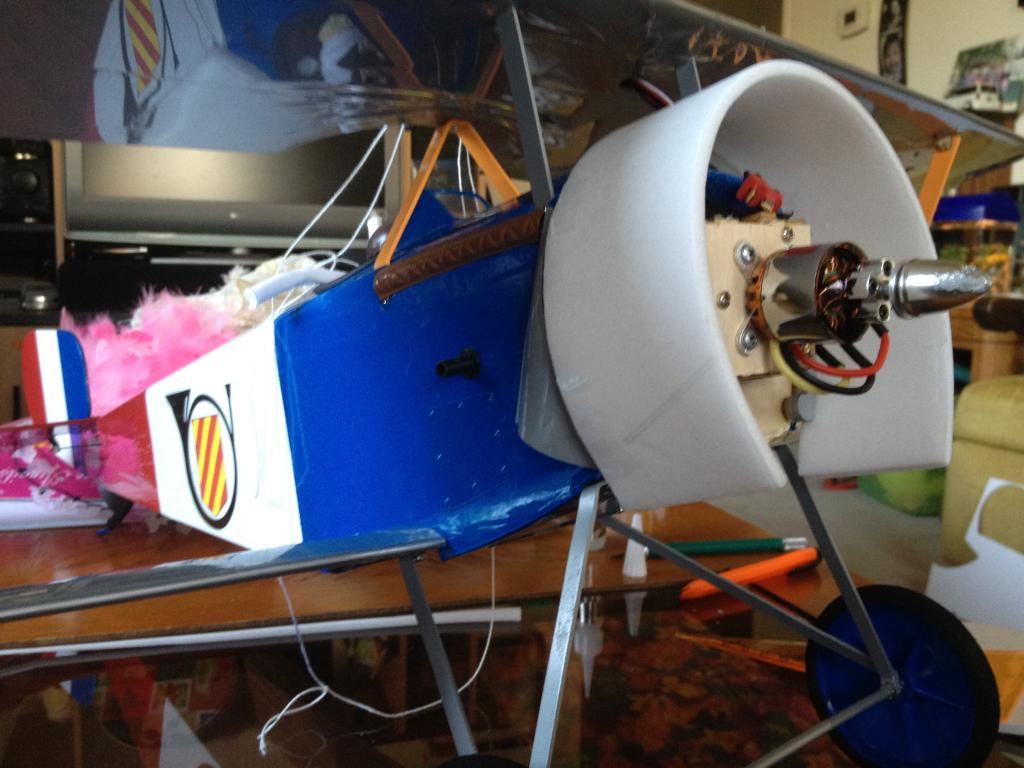 front piece done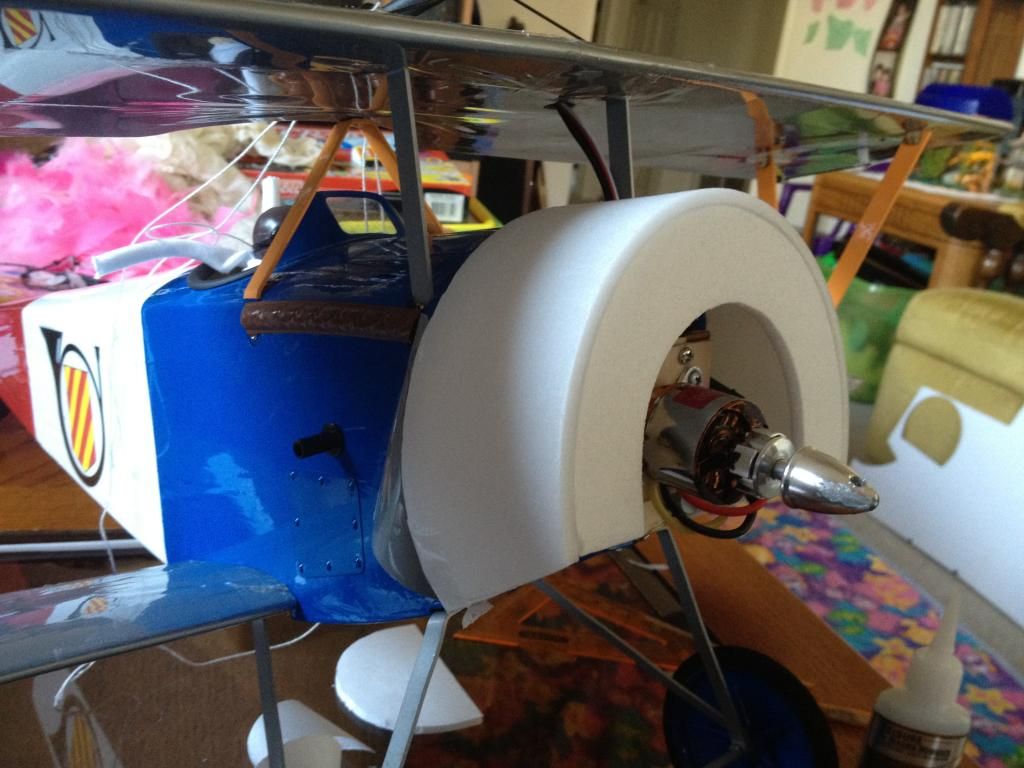 rounded the edges
...Continue Reading
So Joe (Cracksmeup) turned me to building some planes...I built a Magnum FFF and that went well. Had an incident and it just didn't fly quite right....it crashed. I had been fiddleing with this Bipe for a few months. It is designed as a profile build, but me always wanting a bit more, built this as a full fuse. There are some better ways this plane was built as a full fuse, But it is a first for me.
I have flown the plane for a maiden and despite it's weird aileron trim, It's flys very well and docile, but rip some rudder elevator in and it snap rolls like a stuntplane...

I was shotting touch and goes mainly with it and I installed a rubber tail wheel and that seems to work really well in keeping the plane straight on touchdown. Pictures coming soon.....
photobucket is so slow...
so the full fuse started from this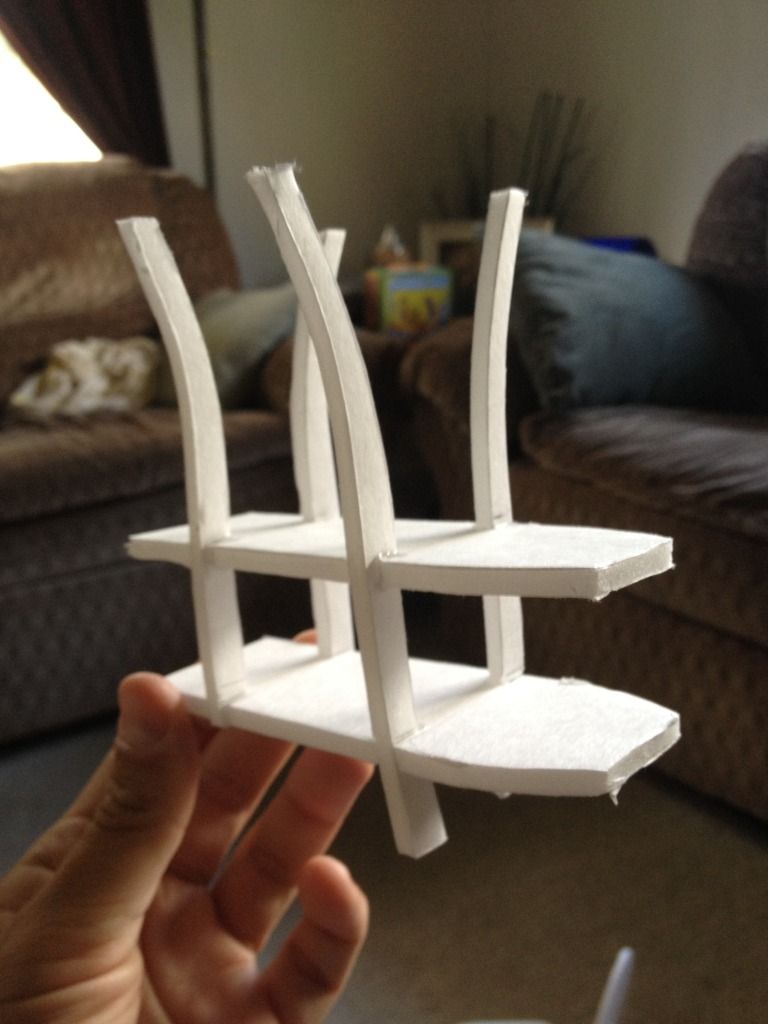 fitting the fuse sides around the cage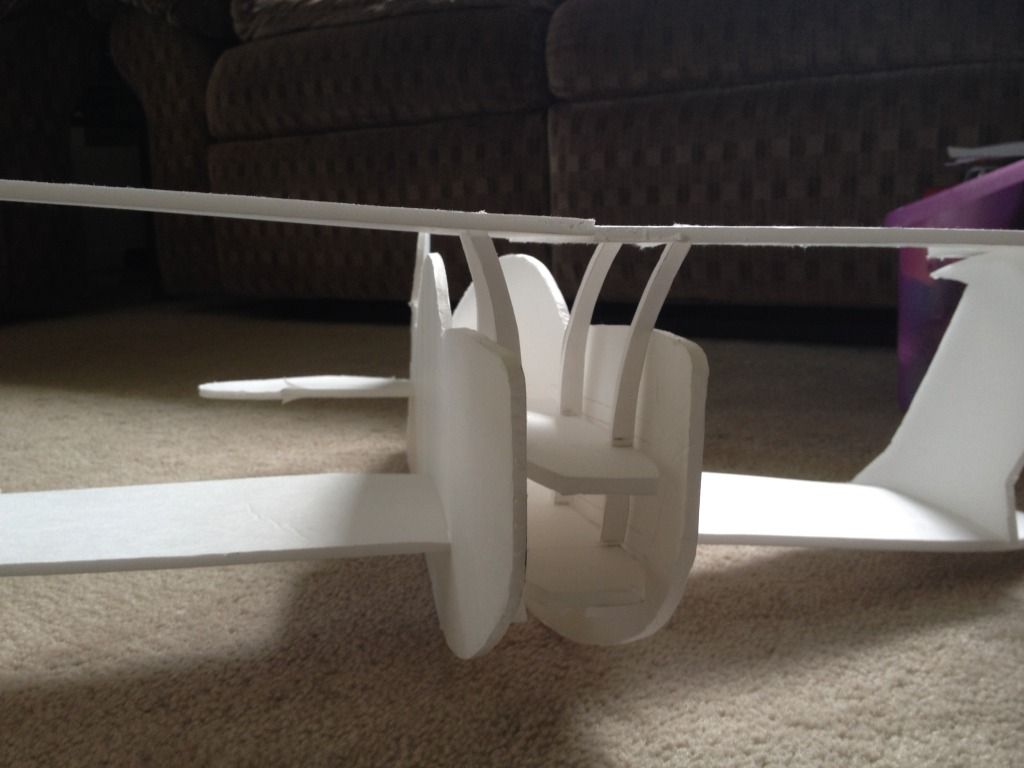 ...Continue Reading
I decided to take the plunge and forgo doing Dottie Mae. Without knowing what paint scheme, I decided to start cutting.
For me, the trickiest part was getting the canopy right. Which did first before making the cockpit. My advice is make the cockpit first. My canopy is a hair further forward than I would like since I was off making the cuts for the cockpit. I needed to add foam back onto the access panel so it would fit snug. But this was my conapy trim.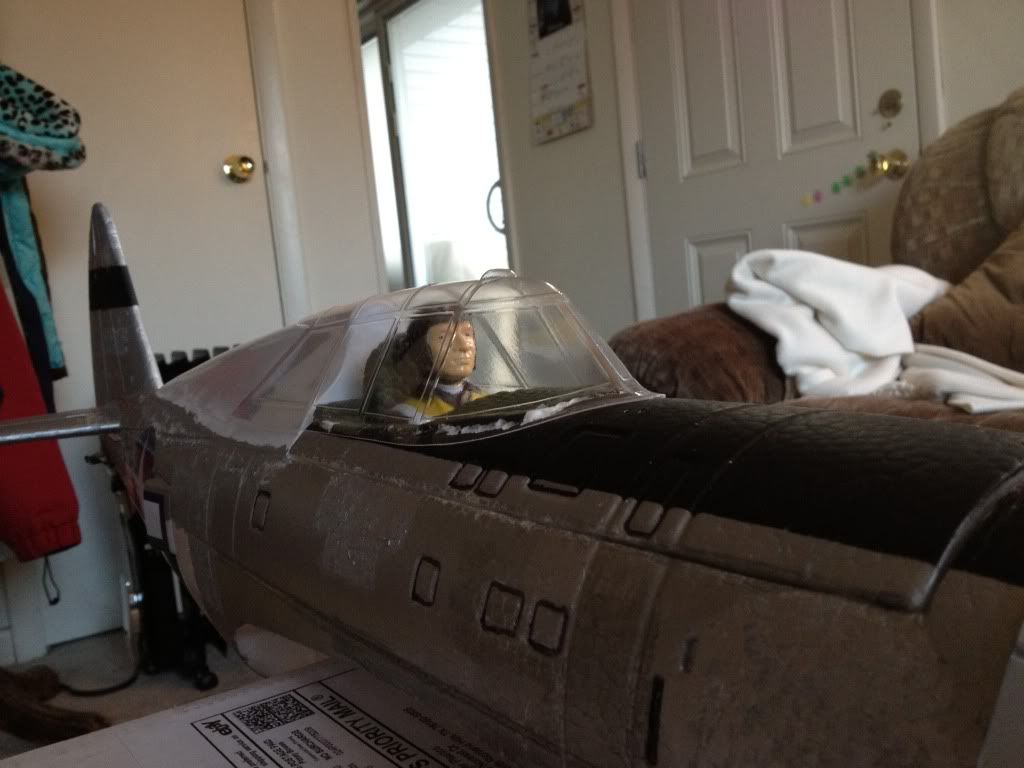 right after getting the cockpit done figured out and painted, I painted the canopy. This is what the razorback is all about! I opted to use the original pilot since it has a Mae West life jacket on and the it had been decided the plane would be painted as Miss Mary Lou. I was fond of the molded pilot figures that came with the kit. But the pilot sits lower in the new setup and I like that
...Continue Reading