i decided to make this beauty an fpv wing. seen another modded and decided to go for it. basic assembly with epoxy and some gorilla glue. setup is corona mg939 servos (awesome ones too), D2826/6 2200kv motor on a 6x4 prop, mystery 40a esc and dsmx receiver. fatshark 200mw 5.8ghz transmitter with a 520 micro camera from readymaderc.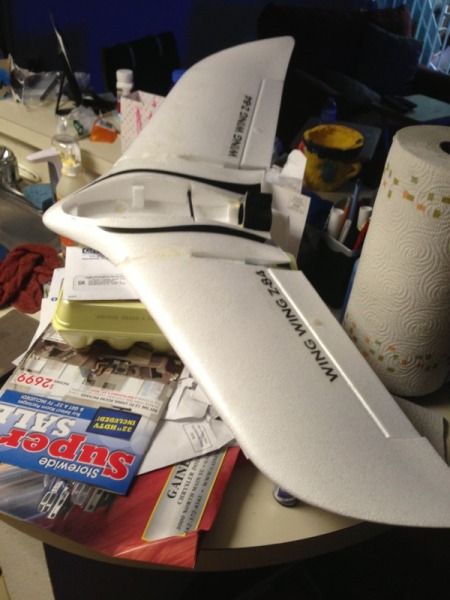 magnet on lid and wing. dont want to see the canopy fly with my gear. the rod is just to hold the magnet down while it cures.
installed the verticals but first painted the yellow.
...Continue Reading