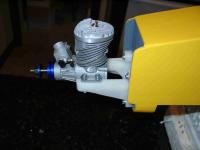 The motor is bolted in place at 125mm, so that the cowl will now fit properly.
<<
Trimming the cowling to clear the motor, using a piece of poster board to make a template.
<
*
The large tail surfaces are ready to be hooked up. The huge surface area allows easy 3D aerobatics.
>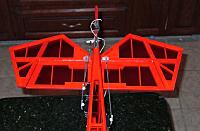 The tail servos connected to the surfaces on very short linkages.
>>