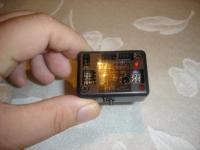 Here is the new Flight Data Recorder Pro.
<<
This is the new Seagull wireless Dashboard. It includes a plastic clip for mounting to the radio transmitter's antenna.
<
*
This is the Pitot tube and hose as well as the Y-harness and optional extra Y harnesses.
>
Pitot tube.
>>