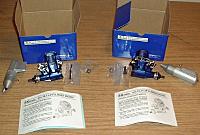 Two OS Max .25 LA two-stroke engines were supplied for this review.
<<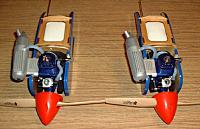 The thrust line offsets to allow one engine flight can be seen in this photo. Also note the quick links on the carb control arms.
<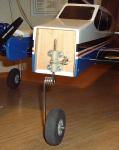 *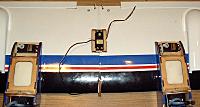 Three servos are installed in the wing, two throttle and one aileron.
>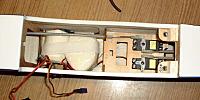 There was plenty of room for anything and everything in the spacious fuselage.
>>