A lot of plane was packed in a surprisingly small space.
<<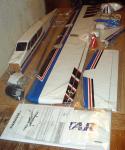 All parts accounted for and in perfect condition after shipping.
<
*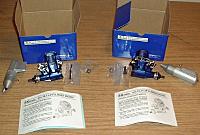 Two OS Max .25 LA two-stroke engines were supplied for this review.
>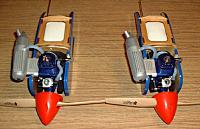 The thrust line offsets to allow one engine flight can be seen in this photo. Also note the quick links on the carb control arms.
>>