The Thunder Power 1320mAh 3-Cell 11.1V LIPO fit perfectly in the battery compartment. There was plenty of room for connecting and disconnecting the battery for charging.
<<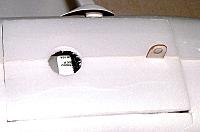 Battery cover is held in place with a magnetic latch on one end and a Lite-ply tongue and slot on the other. Very quick and handy.
<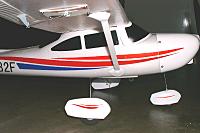 *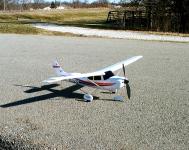 Does this little plane look ready to fly or what?
>
Horizon Hobby's great E-Flite Cessna 182 flight video.
>>