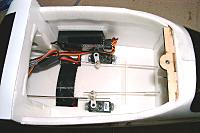 The E-Flite Sub-Micro S75 Servo's and JR 770S receiver fit perfectly. Just a touch of hot glue and I was done. Using the E-Flite Micro Control Connectors (included) made connecting the preinstalled pushrods a snap. There was plenty of room to work in the
<<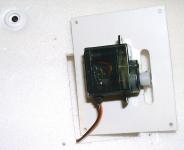 A "Y" harness was installed thru the wing to the precut servo bays. The aileron servos were mounted with double stick tape to the plastic servo covers. Then the covers attached with four screws. Once again no problems.
<
*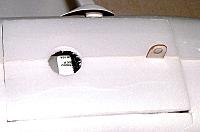 Battery cover is held in place with a magnetic latch on one end and a Lite-ply tongue and slot on the other. Very quick and handy.
>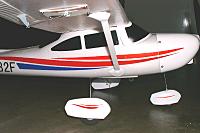 It was just so simple to get ready to fly!
>>