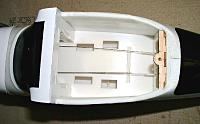 The servo mounting holes were also pre-cut! All glue joints were very clean and well done.
<<
I did have to slide the main landing gear into a reinforced slot in the bottom of the fuselage. I added just a bit of hot glue, just for insurance.
<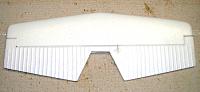 *
The rudder also came pre-installed with even the pushrod attached to the clevis!
>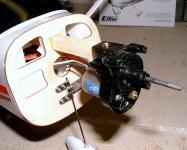 Motor installation couldn't have been simpler. I just slid the mount over the stick, drilled a pilot hole and inserted the screw. And it was done!
>>