I picked a soccer field with lights as my test field.
<<
I almost hit the highest tree and realized it wasn't a tree at all.
<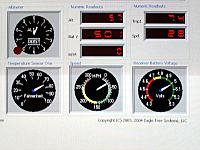 *
More data from part of the first test flight.
>
Battery temp. went up from 60.2 degrees at start to 74.8 at end of flight.
>>