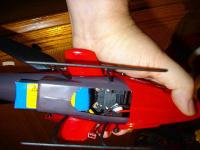 The battery pack installed half way into the Blade CX2.
<<
Velcro like material onto battery pack and battery pack into Blade CX2: assembly complete.
<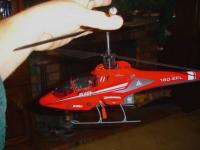 *
Blade with the front cover off to look at the 4-in-1 unit.
>
The Blade on it's first flight at my office. I am sure there will be many more.
>>